Spends all day fluttering about and slurping honey, but is quite tough. His dive-bombs towards newly-discovered honey even startle Boobrie.
This folk is automatically given to Ellen in the Pigly Pack (available only in Europe).
Pigly's Data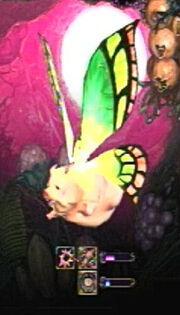 Attack Type
Non-elemental charge attacks. Charges towards enemy repeatedly. Release karma to up number used at once.
Karma Release