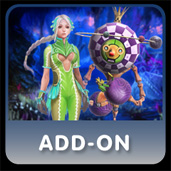 The Origin of Belgae pack is Downloadable Content available on the PSN. It was released on 6th December 2007 and costs £1.49 to download. The size of the download file is 72MB.

Description
The doorway to the Netherworld remains open... Enjoy four more sorties into the unknown with this download pack of additional Folklore quests, each set during the original adventure.
The pack challenges you to undertake the 'rites of the ancient messenger', discover what's responsible for making a terrible noise and use a photo of a faery to solve a mystery.....Also included is a special costume for Ellen and an additional Folk to hunt down and catch.
Content
Quests
Folks
Costumes